September 26, 2017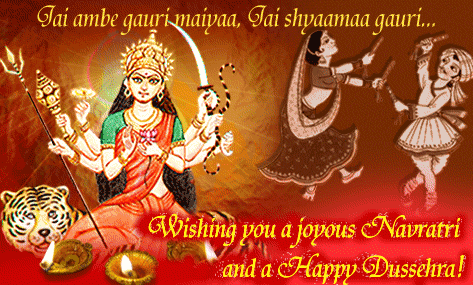 Navratri is here and people celebrate this festival with joy. It is observed for different reasons and celebrated differently in various parts of the Indian continent.
Many people keep fasts for seven or eight days to honor their devotion. In fact, fasting is a great way to stay healthy and keep in shape. It helps purify the body through flushing out the excess toxins.
However, diabetic patients, who wish to keep fast, must take special care.
DO's:
Do break your fast if your blood sugar is less than 70 mg.
Do have low glycemic index foods, such as whole cereals, pulses, vegetables, fruits before you begin the fast.
Have roasted phool makhana, paneer, water pumpkin raita, kheera raita as a mid meal. Amaranth flour can be used for making chapati. Sweet potato can be used in moderation, instead of potatoes.
Check your blood sugar levels quite a few times during the day you are fasting.
DON'T's:
Don't take long breaks. Have your small meals every 3 hrs.
Don't resort to too much on tea or coffee. Rather, drink plenty of water and sugar free beverages like lemonade, buttermilk, milk etc, throughout the day.
Don't miss out on your medications or insulin; consult your diabetologist before fasting to make the necessary changes.
Do not have fried food items, high starchy food items such as sago, potatoes, etc.
Vijayadashami, also known as Dusshera is a major Hindu festival celebrated at the end of Navratri every year. On the auspicious day of dusshera, people who have been fasting during navratri, breaks their fasting.
Here is the Healthy yet delicious recipe which you can relish on the day of dusshera….
MAKHANA KHEER
Ingredients:
1 ltr low fat milk 
1/4 cup makhana (puffed lotus seeds) 
2 tsp sugar free
2 tsp chopped walnuts
2 tsp chopped almonds
1 tsp green cardamom powder (optional)
Method:
In a deep vessel, pour in the milk, break the makhanas into smaller pieces, add them to the milk and let it simmer for about 1 ½ to 2 hours without covering, till the milk boils down and the seeds are soft. 
Add the walnuts, almonds and cardamom powder, stir well again.
Add sugar free after putting off the stove.
Serve hot or cold, as you like.
Nutritional benefits:
It is a good source of protein, magnesium, potassium, phosphorus, iron and zinc. High in fiber and low in calories.
It is beneficial for those suffering from heart diseases, high

blood

pressure, diabetes and obesity. Its glycemic index is significantly lower than most high carbohydrate foods making it beneficial for diabetics.
Almonds and walnuts help to Lower LDL Cholesterol and reduce risk of heart disease, Protection against Diabetes.
Milk is a good source of protein and calcium.
ENJOY A SMALL KATORI OF THIS HEALTHY SWEET RECIPE.