December 24, 2016
Christmas is both a sacred religious holiday and a worldwide cultural and commercial phenomenon. Popular customs include exchanging gifts, decorating Christmas trees, attending church, sharing meals with family and friends and, of course, waiting for Santa Claus to arrive. Eating at Christmas is a major part of celebration, and there's no need to completely miss out on specific foods only because you are a Diabetic . But a healthy diet is important for managing diabetes. So, here are some recipes only for you to enjoy this Christmas without any regrets!!!
VIRGIN MOJITO
Virgin Mojito, a traditional delicious and refreshing drink, adds a sparkle to any party, being a great replacement for alcoholic beverages.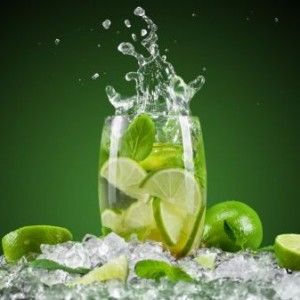 Ingredients:
16 large fresh mint leaves, plus 4 sprigs to serve
2 fresh limes, washed and cut into small chunks
4 tsp
August 14, 2016
Lets Dia-Beat-This With
D – Diet I – Involvement in the treatment plan A – Adopt healthy lifestyle B – Being active E – Early detection T – Taking medication E – Education about diabetes S – Supervising blood sugar levels Besides the air ringing with the tunes of national anthem and other patriotic songs, and tricolours fluttering on the premises of government offices, people's rooftops and vehicles, the other most common sight on every Independence Day is to celebrate it with sweets. Enjoy this awesome sweet recipe on the occasion of Independence Day .
TIRANGA HALVA CAKE
BOTTLE GOURD (DUDHI): Bottle gourd is rich in dietary fibre, both, soluble and insoluble. It is also rich in vitamin B and C, and he
August 3, 2016
Shravan month is considered highly auspicious for praying to Lord Shiva. It is believed that worshiping Lord Shiva during Shawan is considered more powerful than worshiping during normal days. In Shravan month, a strict vegetarian diet is followed. It is difficult to make the diet balanced during Shravan vrat hence feel low on energy during the afternoon or office hours. But the truth is, one can plan their diet efficiently to keep them going throughout the day. It is observed that during fast Hindus eat starchy foods such as potatoes, sago, banana, fried potato or banana chips which can raise the blood sugars immediately
Here are

5 Keys to keep your blood sugars under

control

and maintain a healthy eating during the Shravan Month:
1.Eat Complex Carbohydrates:
Instead of sago or potato, Choose samo or varicha tandul and rajgeera theplas are healthful alternatives for those with diabetes mellitus
2.Eat fiber with meals:
More of fruits and vegetables will help you to eat small meals whi
June 3, 2016
Ramadan is a holy month of fasting, introspection, prayer and blessings. Fasting can be a challenge for anyone; it can be especially difficult for someone with diabetes.  Fasting in Ramadan has many spiritual and health benefits. For some people with diabetes, fasting can be dangerous or can cause problems to health. Choosing to fast is a personal decision that you should make with advice from your diabetes team. The Quran states that there are groups of people who are exempted from fasting especially if it puts their health at risk. This includes children, pregnant or breastfeeding women, the elderly and anyone who might make themselves ill by fasting.  This also includes those who often have very high or very low blood glucose levels.
Healthy tips for Safe Ramadan:
Remember to eat sensibly and healthily all year round but also in Ramadan. Overeating and consumption of carbohydrate foods in large quantities will not only make you put on weight but will also lead to big increases and imbalances in your blood sugar levels.
Keep portion sizes in moderation
You must eat a healthy meal at Suhoor just before sunrise, as this will help to keep your glucose levels more balanced through the fast
At Suhoor and Iftar, eat complex carbohydrates as these release energy slowly, which are better for b
April 5, 2016
Every year Wellness hosts many different events ranging from seminars for "Diabetes Management Awareness" to "Diabetes Detection Camps" that are created by the community. Each event is unique and crucial and assists in building awareness. This ultimately will help us to educate and spread awareness about diabetes. This time, we organized a Diabetes Awareness Camp with KYGB (Kutchi Youth Group of Bhandup) at Bhandup.
August 4, 2015
Before Pregnancy
Despite advances, babies born to women with diabetic condition, especially women with poor diabetics control, are still at greater risk for birth defects. High blood glucose levels and ketones (substances that in large amounts are poisonous to the body) pass through the placenta to the baby. These increase the chance of birth defects. High blood glucose levels during the first trimester — the time when the baby's organs are forming — increase the risk of birth defects and also miscarriage. Since the baby's organs are completely formed by 7 weeks after your last period, when you may have just realized you are pregnant, it's important to get blood glucose levels under control before getting pregnant. Because these early weeks are so important to your baby, you need to plan your pregnancy. If your blood glucose levels are not in your target range, work to bring your diabetes under control before getting pregnant. It is a good idea to be in good blood glucose control three to six months before you plan to get pregnant. You'll want to keep excellen
July 9, 2015
Breakfast really is the most important meal of the day. Not only does it give you energy to start a new day, but is linked to many health benefits, including and improved performance.
Chana Dal Pancakes:
Chana dal is a beneficial ingredient for diabetic. It helps the blood sugar levels to rise slowly, has a low glycemic index and utilises the sugar in the body effectively maintaining the body's sugar levels.
Ingredients:
½ cup chana dal, soaked and drained ½ cup fenugreek leaves, chopped ½ cup spinach, chopped ½ cup carrot grated 1 tsp coconut, grated 2 tsp carrot, grated 1 tsp coriander leaves, chopped Pinch of mustard and cumin seeds, respectively ½ tsp ginger, shredded 1 tbsp lemon juice
Method:
Grind the soaked chana dal into a coa
July 9, 2015
Tips for diabetes care while traveling
Traveling with diabetes is comfortable and safe as long as you plan carefully. Good planning includes taking to your health care provider and doing a little research before leaving, careful packing, and knowing about airport security.
What to do before leaving on your trip:
Talk to your health care provider about your travel plans.

If you're on insulin, ask about getting a prescription for a glucagon kit.

Make sure your immunizations, your immunization record and your written health record are up to date, especially if traveling abroad.

Make sure that all medications you carry and all diabetes supplies have their prescription labels on them.

If you use a daily or weekly medication reminder pack, take the original prescription labels with you.

Refill any prescriptions that may expire during your travel.

Keep your health insurance cared on you at all times. Review health insurance policy