February 12, 2019
Valentine's Day is just around the corner and some of you maybe planning a nice time with your partner on that day. As a diabetic, you may be a little worried as to how to indulge in a great meal while keeping your diet in check. So for all of you out there, we are sharing Valentine's Special Binge recipes approved by our inhouse dietician, Ms. Mokshika Gada.
Valentino Mojito
Ingredients:
2 cups roughly chopped and deseeded watermelon 1 cup roughly chopped melon 1 cup chilled readymade pineapple juice 1/2 tsp black salt (sanchal) 16 large fresh mint leaves 2 fresh limes, washed and cut into small chunks 4 tsp granulated artificial sweetener (add more if desired)
Method:
Combine all the ingredients in a mixer and blend till smooth.
Stir lime juice, mint leaves, and sweetener together in a pitcher; gently crush and bruise mint leaves with a wooden spoon.
Pour equal quantity of the juice into 4 individual glasses.
Serve immediately.
Nutrient values per glass
Energy: 120kcal; Protein 0gm: Carbohydrate 20gm; Fats: 0gm
Note:
It is highly recommended that this recipe be relished by diabetics only occasionally. This is just a mere 'treat' and does not qualify for a regular diabetic menu.
Enjoy this 1 glass as a pre workout drink.
Red Sauce Pasta
February 6, 2019
Diabetes can cause poor blood flow to the feet, making it more difficult for wounds to heal, sometimes resulting in infections and possibly amputation. Complicating matters, poorly controlled diabetes can also lead to nerve damage called peripheral neuropathy. This may cause them to lose sensation in their feet, so they may not feel potentially harmful cuts or blisters. To help protect the feet and overall health, it is important to know what to look for in diabetes shoes.
Selecting the Right Pair
Covered shoes: Look for a shoe that has a large enclosed front, as well as a closed back and top. Shoes that expose the toes or heels increase the risk of injury and infection.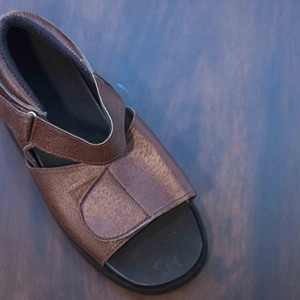 Adjustable closure: Look for shoes that have laces or velcro. The built-in flexibility allows the person to tighten or loosen the shoes depending on whether or not the foot is swelling. Wide toe: Steer clear of shoes with narrow or pointed toes. Shoes with a round or wide toe box provide the feet with more room and are less likely to cause irritation. Low heel: Flats or shoes with heels less than two inches high are a better option than shoes with higher heels. Lower-heeled
January 23, 2019
Studies have found that strong family support can indeed play a positive role to help diabetic patients better manage blood sugar levels, deal with stress and depression, and to also encourage the adoption of improved lifestyle choices. Studies also indicate that one of the best predictors of how well someone takes care of their diabetes is the amount of support they get from their family and friends.
For parents with diabetes
Contribute with cash money to the household economy.
Provide food recommended by the clinician.
Family members can actively help their loved ones!
Provide post-surgery care (bathing, dressing the wound), if required.
Keep an eye to watch that the parent does not eat food forbidden by the clinician.
Be mindful of regular screenings and check-ups and the results of the medical examinations. Accompany the parent to medical appointments.
Buy products that are suitable for family consumption.
Act as translators or readers for parents when they cannot read or write.
For spouse with diabetes
Accompany the respective partner to exercise and to medical appointments.
In c