January 25, 2018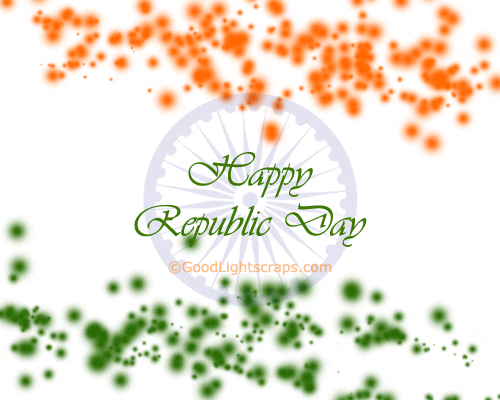 With the occasion of Republic Day drawing near, we've prepared for you a tricolour dish that you can make to celebrate the holiday! The word 'Tricolour' or 'Tiranga' itself brings a sense of patriotism in all Indians. Our flag has three equal segments of saffron, white and green colors along with a navy blue Ashoka Chakra in between and so as our dish has the three colours.
TIRANGA PANEER TIKKA
This dish is rich in protein and calcium which you get from paneer and curds; bell peppers are rich in antioxidants, vitamins A and C. Overall this dish is full of nutrients, and you can enjoy your holiday guilt free.
Ingredients:
2 tsp Fresh mint
12 cubes Cottage Cheese (paneer)
1 tsp Kasoori meethi
2 tsp Cumin powder
1 tbsp oil
1 cup Red and Green bell pepper (diced)
1 tsp Fennel powder
¾ cup Hung curd
1 tsp Garlic (chopped)
2 tsp Garam masala
1 tsp Red chilli powder
Method:
Take a large mixing bowl and add the sliced peppers, onion, paneer, garlic and ginger paste, salt and thick yoghurt. Mix together. Split the mixture equally in three bowls.
For Red Paneer Tikka




Add the red chilli powder, kasoori methi, cumin powder and garam masala to one bowl and mix well.

For White Paneer Tikka
Add the, garam masala, cumin powder and the chopped garlic to the second bowl and mix well.

For Green Paneer Tikka




First, take mint, coriander and green chillies and grind together to make a paste. Add this paste and fennel powder to the third bowl and mix well.
Keep aside to marinate for an hour.
On a satay stick, arrange 3 coloured pieces of paneer and bell peppers.
Heat a non- stick tava and cook the satays on medium flame using oil till the paneer is light brown in colour from all sides. Serve immediately sprinkled with chaat masala and coriander.
Nutrient values per serving:
Energy 175kcal; Protein 6.5gm; Carbohydrate 10gm; Fat 10gm