Our philosophy is simple: make it easy and affordable to get you the best diabetes treatment you need, all at one place. At Wellness Diabetes, we're not just your doctors; we care about your health. We will work with you to make sure you're getting the best treatment possible. We specialize in diabetes treatment, which includes it's effect on eyes, heart and feet, all at one place. And that gives you more freedom to live your life without worrying about your condition. We provide you with quality treatment and the best equipments to help you lead a healthier, more active lifestyle. That's something you won't find anywhere else.
Keeping our philosophy in mind, our experts have designed the following comprehensive packages for Diabetes Treatment:
An annual Diabetes Management Program designed for diabetic patients and chronic diabetes patients to provide organized and comprehensive treatment.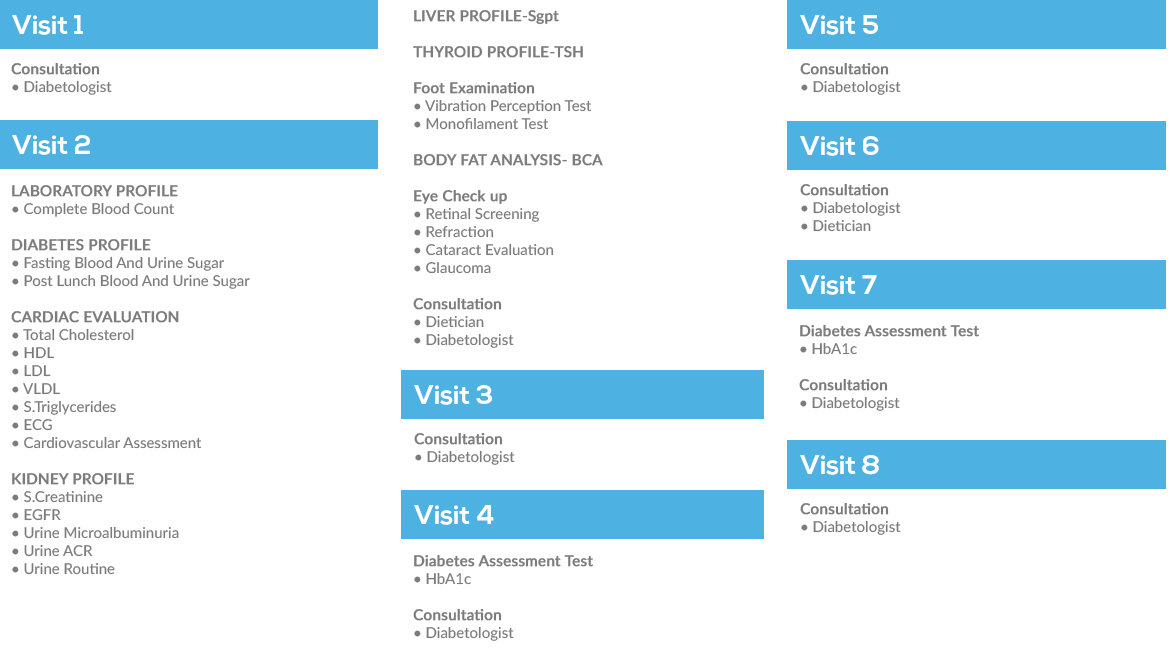 An advanced annual Diabetic Management Program for patients at greater risk, who need a closer monitoring of their advanced diabetic complication.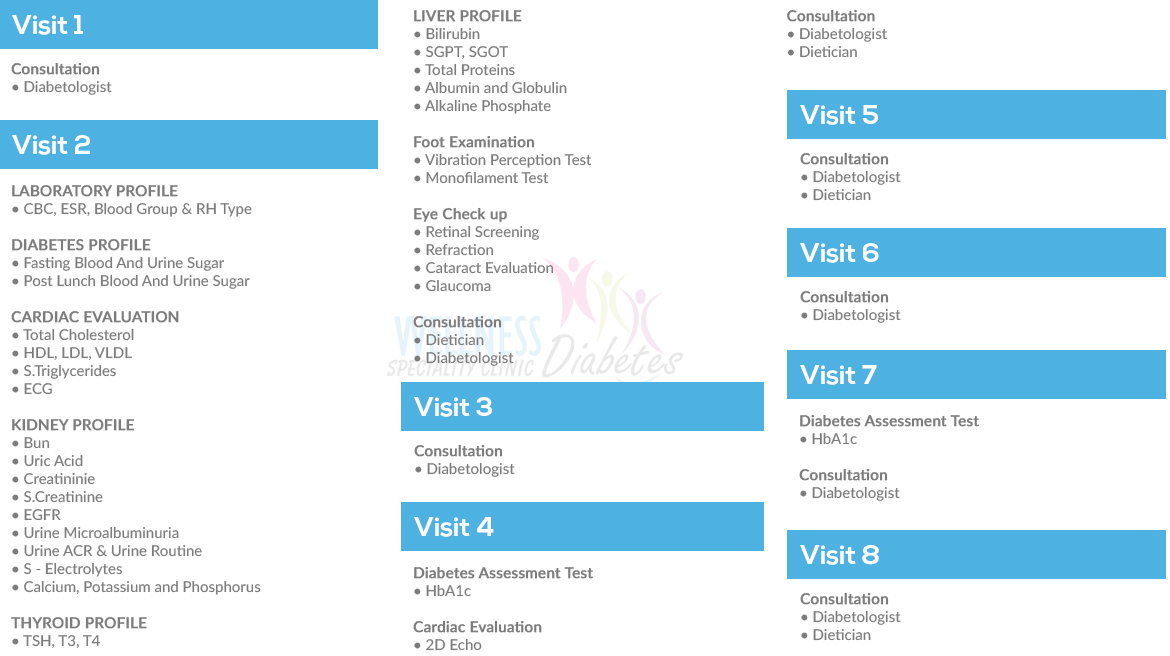 Diabetes Pregnancy Program takes a comprehensive approach to offering optimal care for women with diabetes who are pregnant.